Worlds Best Morning Lodging in the Digital Age, Oct 5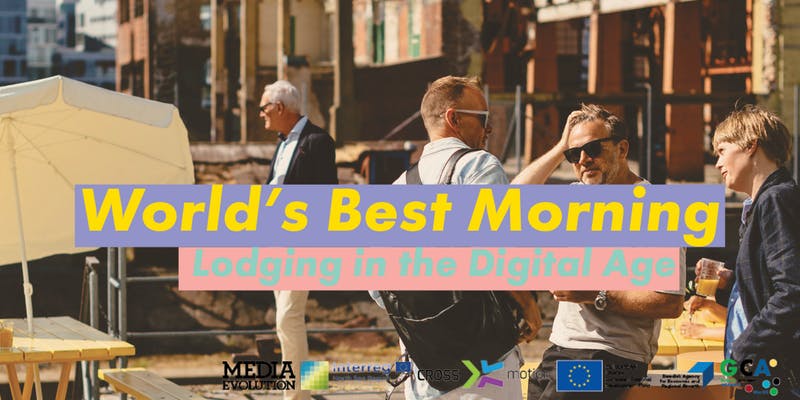 5th of Oct: We love Fridays. And breakfast. And our community. Combine the three of them and you get the World's Best Morning.
The need of a proper meal, soft bed and a hot shower – the idea of having a "home away from home", as it were – can never be translated into binary numbers or a VR experience. However, in the last 10 years, we've still seen the hotel business go through what can only be described as a quick and explosive revolution.
In the midst of this new accommodation landscape, we saw the nascence of phenomena like third party booking solutions, online "deal" sites and, not to mention, the sharing economy. During the same period of time – and with a healthy dose of outside the box thinking – ESS Group started.
Instead of being formed in the traditional, "you have to be trained in Switzerland" kind of way, the group quickly understood that they had to build a passionate and creative workforce to be able to adapt to these new realities. Enter: the ESS Academy, the company's internal culture creation hub where every staff member can apply to different classes and inspirational trips, no matter their position. In addition to this structural culture building, they have also implemented things like day-to-day culture making strategies, a "two steps forward, one step back mentality" and the celebration of mistakes.
For this next World's Best Morning, we've invited the good people at MJ's and ESS Group to come and talk about how digitalization has manifested itself in the hotel business. How do you adapt in a fast-changing world? How do you form a creative workforce? And how can the task of "creating content" change the customer experience?
Speakers:
Johanna Dahlsjö (ESS Academy, ESS Group)
Hedda Wenster (Trivselminister/Content Creator, MJ's)
WHEN: Friday, October 5, 2018, 8am-9.30am (breakfast between 8.00-8.30am)
WHERE: Media Evolution City, Stora Varvsgatan 6a, 211 19 Malmö
WHAT: World's Best Morning: Lodging in the Digital Age
FOR: All members of Media Evolution & friends of MJ's & ESS Group
REGISTER: sign up here!